Plant hire is fast becoming a common practice in the construction industry. Construction companies need heavy machinery to complete both large and small site operations. If you are a construction company, hiring plant machinery has many benefits over purchasing. This article outlines five key benefits of plant hire.
1. You Get High-Quality Equipment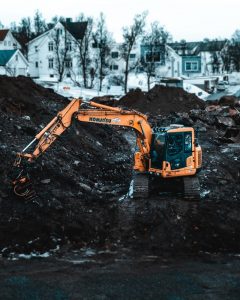 If you're a small construction company or just starting, you may not have the financial resources to buy the latest equipment. Therefore, businesses tend to compromise and hire reliable second-hand equipment that is not up to the standards. Some equipment may also be of questionable reliability and cause problems later in the project.
Hiring gives you a chance to get your hands on the latest equipment in the market for your construction project that you may not afford like brands such as STIHL, Mikasa and Metabo. Besides, professionals check the equipment for quality before it is leased out. This involves detailed testing and servicing to ensure that it is in optimum condition. Therefore, your construction project benefits from high-quality work and speedy delivery of the set milestones. Besides, you get machinery that has the best specification for the project, easing the delivery of various tasks.
2. You Do Not Have to Deal with Depreciation and Storage
Machines depreciate with use and lose value over a period of time and regular use. When your plant gets older, you must plan for replacement, even when everything is working right. The cost of depreciation deducts from the value of capital goods. Given that technology changes rather fast, the resale value of the equipment may be well below the projected amount. Besides, when you do not need the equipment, it will be stuck in your yard, even though it does not serve you. Given the capital investment that goes with buying plant equipment, you should only purchase it when you constantly need it. Otherwise, renting is the best option.
Construction equipment requires proper storage to continue functioning correctly. Therefore, you need to have some storage space for your equipment. This is an added cost since you would have to build or rent one. Fortunately, if you hire a plant, the owners will take up the cost of storage once the leasing period is over.
3. Cost-Effectiveness
One of the reasons why you may want to hire equipment rather than buy is the reduction of costs. The cost of the machinery is quite high, and you may need to take up loans to purchase it. However, if you do not expect a constant flow of projects, purchasing equipment may be quite expensive and impact your cash flow. This is usually the case for companies trying to break even in the market.
Besides, when you buy equipment, you will be required to pay for all the plant maintenance, including servicing and routine checks. However, if you rent the equipment, the leasing firm will maintain the equipment on your company's behalf. Therefore, hiring a plant is a cost-effective way of having quality equipment when you need it without having to take unnecessary credit. Also, the leasing firm covers the cost of breakdown unless the damage was made out of recklessness on the side of the company that has hired the equipment.
4. Flexibility
Hiring a plant enhances your flexibility when managing your construction project. For example, if there is a change of plans and the project has been altered, you can always bring in the extra equipment needed to complete the project. This adaptability is crucial during construction projects that have to be completed in accordance with a strict deadline, such as office buildings and educational centres. However, if you had bought equipment to use on the project, you would need to resell what you have and buy a new set of tools to cover the change that has occurred. This may delay the project as you look for either the buyer or the replacement for the equipment in question.
Also, you are free to add any piece of equipment that you require at any time in the course of completing the project when renting. Most leasing firms have a wide selection of equipment from which you can pick what meets your specifications and available set of skills.
5. No Depreciation and Transport Costs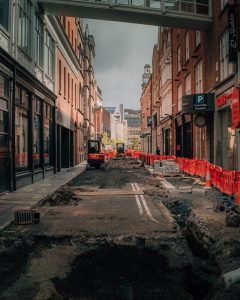 If you purchase plant equipment, you will require accounting for depreciation. The rate of depreciation usually goes high depending on the kind of work you are subjecting to equipment. Therefore, there is the likelihood that the resale value of the equipment will be much lower than what you have projected in your accounts. You never get a substantial percentage of the amount you purchase the equipment back. This is not a concern when you hire the equipment.
On the other hand, if your construction company is working on different sites, it can be a logistical nightmare to get different equipment to each of the sites. However, you can always hire equipment closest to your site. This not only saves you the cost, but it is also convenient. Besides, most leasing companies deliver the plant equipment to your site, saving you the cost of hiring specialised transport vehicles.