A good solicitor can be a great asset when we face legal issues. Finding a trusted and reputable solicitor is essential, whether you are buying a house, drafting wills, resolving disputes, or needing legal advice. How can you choose the best lawyer for your needs when there are so many options? This guide will help you to identify the steps necessary to find a reliable lawyer in your area.
The search begins: Determining your needs and location
To find a lawyer, you must first define your legal requirements. You may be looking for an expert in family law, conveyancing, criminal defence, or another field. You can narrow your search by identifying your requirements and ensuring you are seeking help from someone who is well-versed in your field.
A solicitor located nearby can help you save time and facilitate face-to-face meetings. Start by looking for solicitors in your locality or the region where you have legal concerns. It is important that your solicitor has a thorough understanding of the local laws and regulations that may affect your case. A solicitor who is close by will also help you build a better rapport and improve communication. Local solicitors can offer you the personal and prompt support that you need, whether it is a simple document exchange or an emergency meeting. For instance, if you are searching for local Abergavenny solicitors, searching within this vicinity will ensure you find a local solicitors firm. 
Ask for recommendations
Finding a trustworthy lawyer can be facilitated by word-of-mouth referrals. Contact friends, family, co-workers, or acquaintances that have experienced similar legal issues. You can get a list of possible solicitors by asking them about their personal experiences. Online forums and community groups are also good sources for gathering recommendations from those who have dealt with similar legal issues.
Check for professional accreditation
In the UK, a reputable solicitor is registered with the Solicitors Regulation Authority. The SRA makes sure that solicitors adhere strictly to ethical and professional standards. The SRA website allows you to confirm a solicitor's credentials. Consider looking at memberships of relevant professional associations as well as SRA accreditation. These can indicate a commitment towards continuing education and excellence in legal practice.
Assess experience and expertise
In legal matters, experience is crucial. Search for lawyers who have handled cases similar to yours. A solicitor with experience will not only be familiar with the legal nuances but also have relationships in the legal community. This can make the proceedings more efficient. Do not hesitate to ask about their experience and notable cases that they have handled. Also, inquire as to the outcome of those cases.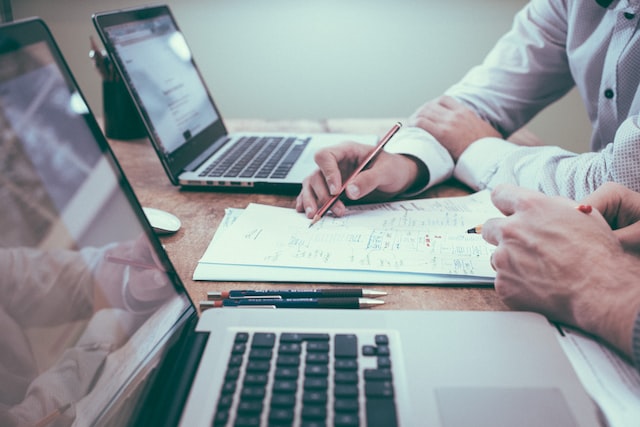 Read client testimonials
Many solicitors now have testimonials from clients and feedback on their websites or other platforms. These testimonials will give you an idea of the solicitor's communication style, approach and satisfaction with past clients. Even though one or two bad reviews are not uncommon, you should pay attention to the patterns and issues that appear in many reviews.
Consultations
Consultations are the next step after you have selected a few solicitors. Most solicitors will offer an initial consultation for free or at a reduced cost. This meeting is an opportunity to ask questions and discuss your case with the solicitor. Pay attention to the solicitor's communication style, responsiveness and willingness to respond to your concerns.
Test for compatibility and communication
When dealing with legal issues, effective communication and a good working relationship are vital. You should feel comfortable confiding in your solicitor. Consider whether your solicitor is able to explain legal concepts in a clear and understandable manner during the consultation. If you are able to communicate with a solicitor in a friendly, approachable way and who listens actively to your concerns, it can help reduce the stress that comes along with legal proceedings.
Discussion of fees and costs
To avoid surprises, it is important to communicate clearly about costs and fees. Although costs may vary depending on your case's complexity, it is important to understand how a solicitor charges for services. Some solicitors charge an hourly rate, while others offer fixed fees. Do not hesitate to inquire about the billing process and any extra costs that may arise in your case.
Trust your instincts
Trust your gut instincts. It's okay to keep looking if something feels wrong during a consultation or if you still have doubts. Your solicitor should inspire confidence and reassure you that your legal issues are in competent hands.
Conclusion
It may take some time to find a local solicitor who is reputable and trustworthy, but it will be worth the effort. You can select a lawyer who is able to guide you through your legal journey by defining your requirements, asking for recommendations, checking credentials and experience, as well as assessing compatibility. Your solicitor is more than a professional lawyer. They are a trusted partner who will help you navigate through the complex legal landscape.