Selecting the most suitable computer system has become a challenge nowadays, as the advancements in technology have resulted in an increased amount of choices available in the market. With so many different computer specifications and abundant choices of refurbished computers from vendors such as Get Online At Home, we have almost unlimited access to different computers, but how do we know which one suits us?
Every person has a different need for the computer, either for work or for personal leisure or entertainment, and the needs in terms of hardware and software are also very different. Without further ado, here are some tips on how to select the most affordable computer system.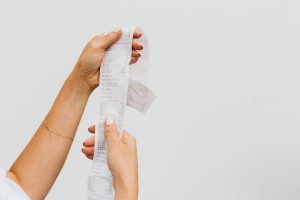 How Much Are You Willing To Spend?
Budgeting is one of the most important aspects of buying a computer, as you wouldn't want to overspend money on a computer just to underutilize it. With so many options available, setting a spending budget will effectively narrow down your choices and helps you to make your decisions quicker and better. 
We are so caught up in getting new computers, yet we have forgotten the existence of refurbished computers. Refurbished computers are good alternatives that helps you get a computer with high specification, yet at a lower price range, providing higher value than buying a new computer. 

Mac or Windows?
The two biggest computer operating systems – Mac and Windows are still taking over the majority of the market share. We recommend choosing the operating system that you are familiar with, or the one that is able to sync with your phone.
For example, if you are an iPhone user, getting a MacBook will be a wise choice as Apple has created an ecosystem for all the products to be interconnected together. Features such as Airdrop allows instant file transfers between apple devices or even SideCar which allows screen sharing or screen extensions.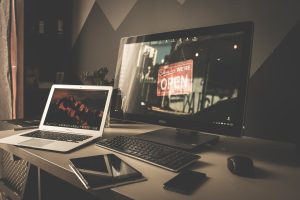 Desktop Or Laptop?
Choosing between a laptop and a desktop is also very challenging, as both of them possess their own distinct advantage. However, it all boils down to one question – what do you need it for? 
Are you a salesperson or a remote freelance worker? The nature of these jobs requires you to travel everywhere and anywhere, which in this case, a laptop might be suitable for you as they are designed to be compact and taken everywhere. 
However, if you are a programmer or gamer, you will require a desktop that packs a punch, with high-powered processors and graphic cards, which is way too much for a laptop to handle. A desktop is also a good choice if you are working in a specified space such as an office every day, as desktops can be more affordable and practical.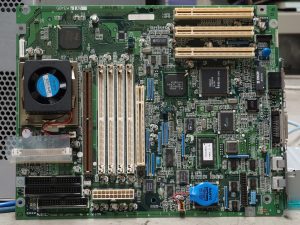 What Type Of Storage Should I Get?
If you are not too familiar with computers, this might get a little complicated for you. There are 2 main types of storage available in the market, namely HDD or SSD. 
HDD is also known as Hard Disk Drive. It is the traditional type of storage available for your computers. With HDDs, you will need to be constantly aware of your capacity as too many large files will result in slower speed. As a rule of thumb, we'd recommend a HDD of around 500 GB. 
SSD is a more advanced and new type of storage, also known as Solid State Drive. SSDs are much faster than HDDs as it utilizes microchips as storage. SSDs are commonly used in computers that need to run big softwares. 
Conclusion
In conclusion, you will need to know what you are needing the computers for in order to get an affordable computer that suits you. Write down the reasons you need a computer for, and make an informed decision to purchase the right computer for yourself!