When it comes to home renovations, kitchens are often at the top of the list. A new kitchen can add a lot of value to your home – both in terms of actual monetary value and in terms of making your home more enjoyable to live in. But does a new kitchen always add value?
If you're thinking about getting a new kitchen, it's important to do your research and talk to a professional kitchen fitter. Understanding the cost of a bespoke kitchen will help you to calculate what kind of return on investment you can expect. Whether you're planning to sell soon or stay in your home for years to come, a new kitchen can be a great addition – as long as you do it right.
Things to keep in mind when planning your new kitchen
1. The Kitchen is the Heart of the Home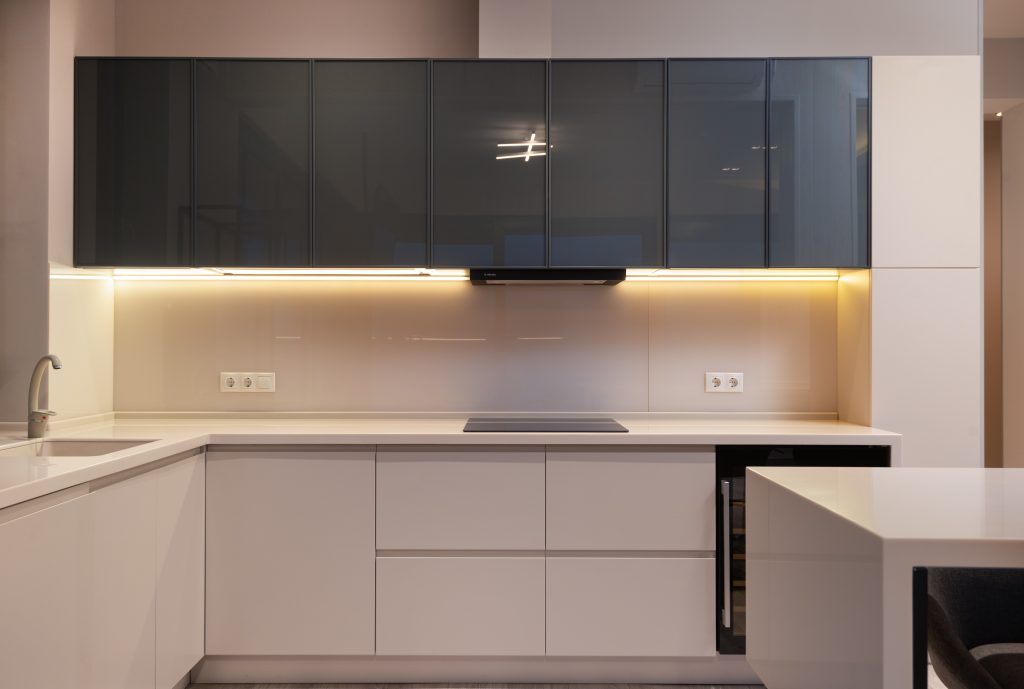 The kitchen is often referred to as the heart of the home, and for good reason. It's where we gather to cook, eat and socialize. A well-designed kitchen can make your home more enjoyable to live in and can even make cooking and entertaining more fun.
2. A New Kitchen is an Investment
Like any home renovation, a kitchen is an investment. It's important to consider the cost of the project and compare it to the value it will add to your home. A professional kitchen fitter can help you to understand the costs involved and can give you an estimate of the value your new kitchen will add.
3. The Kitchen is a Personal Space
Your kitchen should be designed to suit your specific needs and taste. After all, it's one of the most used rooms in your home. When planning your kitchen, be sure to take your time and consider all of your options. Choose the layout, appliances, and finishes that will work best for you and your family.
4. The Kitchen is a Function space
A well-designed kitchen not only looks great but also needs to be functional. Consider how you use your kitchen and what you need from it. For example, if you love to cook, make sure you have enough counter space and storage for all of your cooking gear. Or, if you entertain often, be sure to include a dining area in your kitchen design.
Value-adding design ideas
1. Storage, storage, storage
Storage is one of the most important things to consider when planning your kitchen. There are many different ways to add storage to your kitchen, so be sure to talk to your kitchen fitter about all the options. From simple shelving and cabinets to more creative ideas like built-in spice racks or hidden recycling bins, there are plenty of ways to add storage without sacrificing style.
2. Energy efficiency
Appliances are one of your biggest investments when planning your kitchen. Not only do they need to suit your cooking and entertaining needs, but they also need to be energy efficient. Look for appliances with energy-saving features like LED lighting, auto-off timers, and energy-efficient motors. Future buyers will be more inclined to invest in a home with energy-efficient appliances.
3. Quality materials
When it comes to kitchen renovations, quality counts. Be sure to use high-quality materials in your kitchen so that it will withstand the test of time. From durable countertops to solid wood cabinets, using quality materials will make your kitchen more valuable and even help it last longer.
4. Smart layout
The layout of your kitchen is vital for both function and style. Plan your layout carefully, so everything has a place and traffic flows smoothly. A good layout can make your kitchen more efficient and make it feel larger.
5. Timeless style
While trends come and go, choosing a style for your new kitchen that will stand the test of time is essential. Timeless styles like classic white or black kitchens are always in style and can help your kitchen retain its value over the years. If you're unsure what style to choose, talk to your kitchen fitter about what's popular now and what styles will likely be popular in the future.
6. Add a backsplash
A backsplash is a great way to add style and personality to your kitchen. There are many different materials, colours, and patterns to choose from, so you're sure to find a backsplash that suits your style. Backsplashes are easy to clean and can help protect your walls from spills and splatters.
7. Include a kitchen island
A kitchen island is a great way to add extra counter space and storage to your kitchen. Consider adding an island to your kitchen design if you have the room. Islands can also provide extra seating for guests and can be a great place to prep meals or entertain.
Interested in bespoke kitchen design?
If you're interested in having a bespoke kitchen designed for your home, get in touch with CharlesJames Development and Interiors. We would be more than happy to discuss your individual needs and develop a design that is perfect for your home.
Our local builders in Cardiff have years of experience in kitchen design and construction, so you can be sure your new kitchen will be stylish and adds value to your property. Contact us today to get started on your kitchen renovation project!