Finding yourself in need of a new boiler is by no means an uncommon situation for many homeowners in Cardiff, South Wales. It's a crucial component of your home that ensures you have hot water and a warm home, especially during those chilly winter months. However, the process of boiler installation in Cardiff is more intricate than simply picking the first boiler you come across. It involves understanding different types of boilers, their efficiency, and the brands available on the market. Furthermore, you need to consider the installation process, care and maintenance of your new boiler, and the financing options available. This guide aims to provide a comprehensive overview of these factors, helping you make an informed decision that best suits your home's needs and your budget.
Understanding Different Types of Boilers
From the cozy warmth of your living room to the hot water in your morning shower, the boiler plays a pivotal role in providing comfort and convenience in your home. However, not all boilers are created equal. Different types of boilers offer varying benefits, efficiencies, and functionalities. So, let's dive into the world of boilers to understand the key differences.
Gas Boilers
Gas boilers are a conventional choice for many homeowners in Cardiff due to the wide availability of natural gas. These boilers are known for their high efficiency and cost-effectiveness. Moreover, modern gas boilers are designed to minimize their environmental impact, making them a green choice for your heating needs.
LPG Boilers
If your home doesn't have access to the natural gas network, LPG (Liquefied Petroleum Gas) boilers can be a viable option. They operate similarly to gas boilers but use a supply of stored gas. While they may be slightly more expensive to run than natural gas boilers, they can be a perfect solution for rural or remote homes.
Oil Boilers
Oil boilers are another alternative for homes without access to the gas grid. They run on heating oil typically stored in a tank on your property. Though they can be more expensive to install and maintain, oil boilers are known for their robust performance and longevity.
Combi Boilers
Combi, or combination boilers, are a popular choice for many homes due to their compact size and dual functionality. They provide both hot water and central heating without the need for a separate water tank. This makes them an ideal option for smaller homes with limited space.
System Boilers
System boilers, on the other hand, require a hot water storage cylinder but no cold water tank. They are great for larger households with multiple bathrooms, as they can provide a constant supply of hot water to several taps at once without a drop in pressure.
Conventional Boilers
Also known as regular boilers, conventional boilers require both a cold water tank and a hot water cylinder. While they take up more space, they are suitable for large households with multiple bathrooms and a high demand for hot water.
The type of boiler you choose depends on your specific requirements, space constraints, and budget. It's essential to consult with a professional plumbing and heating service to ensure you get a boiler that best fits your needs.
Selecting the Right Boiler Brand
When it comes to boiler installation in Cardiff, choosing the right brand is just as vital as the type of boiler. Different brands offer varying durability, efficiency, and customer support. Here's a look at some popular boiler brands that you might consider for your home.
Alpha Boilers
Alpha is known for its variety of compact and highly efficient boilers suitable for small to medium-sized homes.
Ariston Boilers
Ariston offers an extensive range of reliable and energy-efficient boilers. They're popular for their advanced technology, user-friendly controls, and sleek design.
Baxi Boilers
Baxi is a household name in the UK, offering high-efficiency boilers that are easy to install, maintain, and operate.
Grant Boilers
Grant boilers are known for their exceptional efficiency and durability. They're an excellent option if you're looking for oil boilers.
Ideal Boilers
Ideal boilers are a favourite among homeowners for their high efficiency, reliability, and excellent after-sales service.
Intergas Boilers
Intergas provides a range of boilers known for their innovative technology, energy efficiency, and longevity.
Navien Boilers
Navien offers high-efficiency condensing boilers that are eco-friendly, reliable, and equipped with advanced safety features.
Vaillant Boilers
Vaillant is renowned for its top-quality, high-efficiency boilers that come with innovative features and excellent customer support.
Viessmann Boilers
Viessmann offers a range of high-quality boilers known for their efficiency, durability, and innovative technology.
Warmflow Boilers
Warmflow is a popular brand for oil boilers. They offer highly efficient and environmentally friendly options.
Worcester Bosch Boilers
Worcester Bosch is a leading boiler manufacturer known for its wide range of high-quality and energy-efficient boilers.
Choosing the right boiler brand is a critical decision that impacts your comfort, energy bills, and the lifespan of your heating system. It's crucial to consider factors like your home's heating requirements, your budget, and the boiler's energy efficiency rating. Consult with a professional boiler installation service in Cardiff to make an informed choice.
Importance of Boiler Efficiency and Energy Saving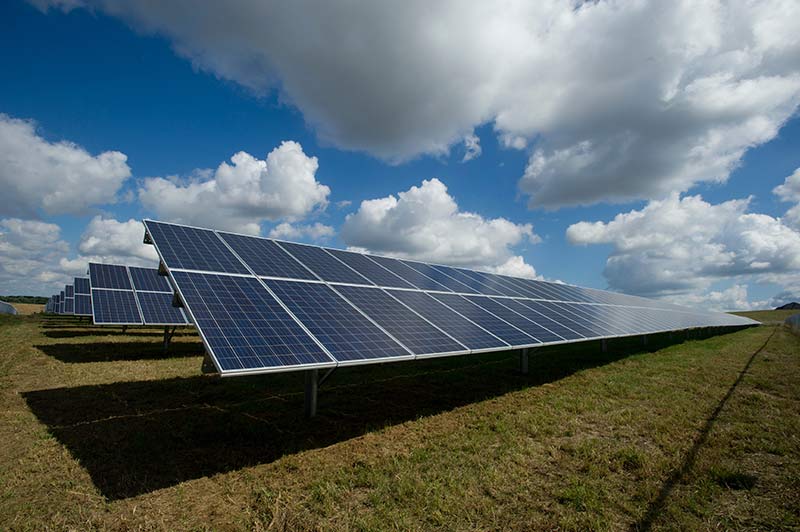 The shift towards energy conservation and reducing carbon footprints is reshaping the way homeowners in Cardiff approach boiler installation. Your choice of boiler isn't just a matter of heating your home, it's also about embracing energy-efficient practices that contribute to a more sustainable future.
Energy Efficient Combi Boilers
Combi boilers, short for combination boilers, are a popular choice among homeowners due to their compact size and dual functionality. They provide both heating and hot water directly from the boiler, eliminating the need for a separate water tank. But beyond their space-saving advantage, energy efficient combi boilers offer significant savings on energy bills. Their high-efficiency ratings mean less energy is wasted, translating into lower costs for you and a smaller carbon footprint for your home.
Most Efficient Boilers
When it comes to boiler efficiency, not all brands and models are created equal. The most efficient boilers are those with an A-rating, running at 90% efficiency or higher. These boilers convert almost all the fuel they use into heat, wasting very little energy. If you're serious about energy conservation, prioritising A-rated boilers in your selection process is a must.
Reducing Carbon Footprint with A-rated Boilers
Did you know that your boiler accounts for around 60% of your home's CO2 emissions? This fact underscores the importance of choosing a boiler that's not only effective but also eco-friendly. A-rated boilers ensure that your boiler runs at peak efficiency, reducing your energy bills and, crucially, your carbon footprint.
Remember, boiler efficiency is more than just an environmental concern. It's an investment that pays off in lower energy bills and a more comfortable home. By opting for energy-efficient boilers, you're making a conscious decision to contribute to a greener future and save money in the long run.
Boiler Installation Process and Considerations
Navigating the world of boiler installation can feel like a daunting task. However, with the right knowledge and guidance, it doesn't have to be. In this section, we'll break down the key considerations you need to keep in mind, including the installation process, conversion to gas, dealing with complex placements, and emergency replacements.
Boiler Installation by RM Plumbing & Electrical
Boiler installation is a complex process that requires expert handling. At RM Plumbing & Electrical, the installation process is designed to be as smooth as possible. The team will walk you through the entire process, ensuring you understand how the new technology will work in relation to your family's needs and lifestyle. They plan the installation meticulously to ensure minimum disruption to your daily routine. Once the work is done, they make sure to clean up, remove the old system from your property, and ensure everything is functioning perfectly.
Converting to Gas
If you're considering converting your heating system to gas, it's essential to understand the process and its benefits. Gas boilers are known for their efficiency and cost-effectiveness. However, the conversion process requires careful planning and execution. RM Plumbing & Electrical has extensive experience in these conversions, and they will guide you through each step to ensure the transition is seamless and beneficial to your household.
Dealing with Boilers in Obscure or Difficult Positions
Over time, property renovations and additions can make boiler removal and installation challenging. Issues may arise from doors, architraves, balustrades, and other integral parts of your house that need to be removed to facilitate the process. The experienced technicians at RM Plumbing & Electrical are trained to recognise these issues from the outset. Their preliminary assessment ensures there are no surprises during the installation process.
Emergency Boiler Replacement
It's never a good time for a boiler to break down, but when it does, you need a quick and reliable solution. Emergency boiler replacement is a service that RM Plumbing & Electrical offers to customers who find themselves in this stressful situation. They understand that time is of the essence in these scenarios, and they work quickly and efficiently to ensure your home's heating is restored as soon as possible.
In conclusion, boiler installation and its related considerations require expert knowledge and handling. Whether you're installing a new boiler, converting to gas, dealing with a tricky placement, or facing an emergency replacement, it's reassuring to know that professionals like RM Plumbing & Electrical are there to guide you through the process.
Boiler Care and Maintenance
After having your new boiler installed, it's crucial to remember that regular maintenance and care are essential for its optimal performance and longevity. A well-maintained boiler operates more efficiently, saving you money on energy bills, and reduces the risk of sudden breakdowns.
Boiler Service by RM Plumbing & Electrical
When it comes to boiler servicing, it's always best to enlist the help of experienced and Gas Safe registered technicians. At RM Plumbing & Electrical, their team of expert heating engineers are equipped with the necessary skills and knowledge to ensure your boiler is working at its best. They perform thorough inspections and necessary adjustments to optimise your boiler's performance and safety.
Importance of Regular Boiler Servicing
Regular boiler servicing is not just a recommendation; it's a necessity. It ensures your boiler is running safely and efficiently, preventing potential carbon monoxide leaks and other hazardous situations. Plus, regular service can help detect minor issues before they escalate into major problems, saving you from hefty repair or replacement costs down the line.
Annual boiler servicing is usually the standard for most manufacturers. It not only keeps your boiler in good shape but also maintains any manufacturer's warranty that may be in place.
Boiler Care Plans
For complete peace of mind, boiler care plans can be a practical solution. These plans cover regular boiler servicing and, in many cases, include parts and labour for any repairs needed. This means you won't have to worry about unexpected costs if your boiler breaks down.
Choosing a boiler care plan with a trusted provider like RM Plumbing & Electrical ensures you have a team of professionals ready to provide prompt and efficient service whenever you need it.
In conclusion, regular boiler care and maintenance is an essential aspect of owning a boiler. It not only ensures efficient performance but also extends the lifespan of your boiler, providing you with warmth and comfort for many years to come.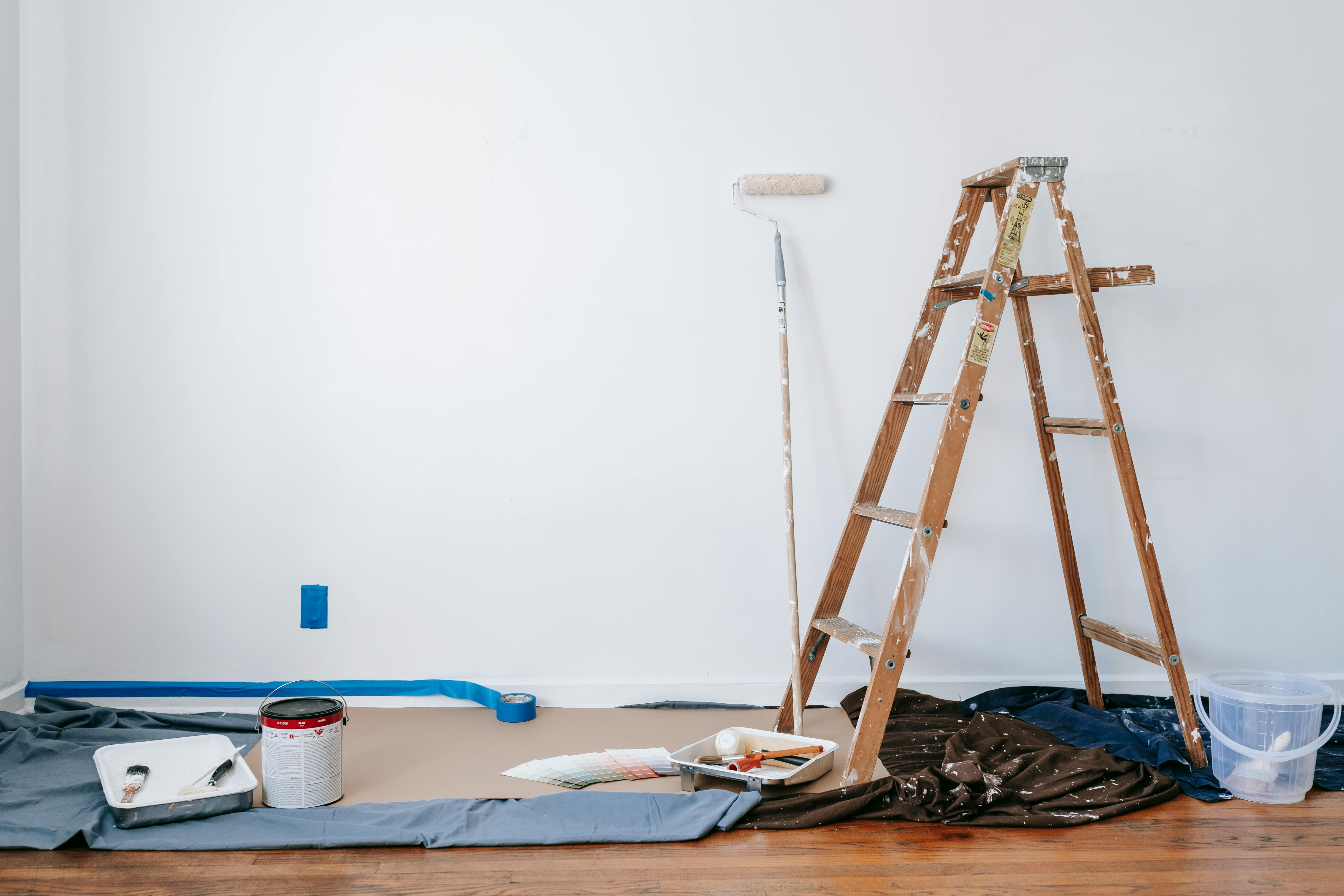 Financing and Cost Considerations for Boiler Installation
When it comes to boiler installation, one of the key factors that homeowners need to consider is the overall cost. It's not just about the initial outlay, but also the long-term maintenance and running costs, which can significantly impact your household budget.
Understanding the Cost of Boiler Installation
The cost of boiler installation in Cardiff can vary greatly, depending on a variety of factors such as the type and model of the boiler, the complexity of the installation process, and whether any additional work is required, such as installing new radiators or upgrading your heating controls.
For instance, if you are looking to switch from a conventional boiler to a combi boiler, you might need to budget for the additional cost of removing your hot water tank. Likewise, if your home needs a gas pipeline upgrade to accommodate a more powerful boiler, this can also add to the overall cost.
It's important to get a detailed quote from your chosen boiler installation company to understand exactly what the job entails and how much it will cost. At RM Plumbing & Electrical, we provide a free, no-obligation home survey where our engineer will assess your property and discuss the best options for you, ensuring complete transparency in terms of cost and what the job will involve.
Financing Options for Boiler Installation
While the initial cost of boiler installation can be significant, many companies, including RM Plumbing & Electrical, offer flexible financing options to help spread the cost over a period of time. This can make a new boiler installation more affordable, allowing you to enjoy the benefits of a more efficient heating system without having to worry about a large upfront payment.
When considering financing options, it's important to understand the terms and conditions, including the interest rate and the duration of the repayment period. Some companies may also offer schemes such as buy now, pay later, or interest-free credit for a certain period.
In conclusion, while the cost of boiler installation can be a significant investment, it's important to remember that a new, energy-efficient boiler can save you money in the long run through lower energy bills and reduced maintenance costs. So, when considering the cost, it's crucial to look at the bigger picture and consider the long-term savings and benefits.
Conclusion
When it comes to boiler installation in Cardiff, there are many factors to consider. From understanding the different types of boilers and selecting the right brand to considering the efficiency and potential energy savings, each aspect plays a crucial role in ensuring you get the best fit for your home.
The process of installation should be carried out by qualified and experienced professionals to ensure safety and efficiency. Dealing with boilers in obscure or difficult positions can be challenging, and in some cases, emergency boiler replacements may be necessary.
Moreover, post-installation care and regular maintenance are equally essential to prolong the lifespan of your boiler and ensure it operates at its peak. Regular servicing not only helps to maintain the boiler's performance but also identifies any potential issues before they turn into costly repairs.
While the initial cost of a new boiler installation can seem high, the long-term savings on energy bills and the peace of mind knowing your home is heated efficiently and safely is invaluable. With various financing options available, installing a new boiler is a worthwhile investment for any homeowner in Cardiff.
Ultimately, making an informed decision about your boiler installation needs will ensure you have a reliable, efficient heating system that will serve you well for many years to come. Whether you're considering an A-rated gas or oil boiler or exploring the benefits of LED electric lighting, it's important to remember that professional guidance and expert installation are key to achieving the best results. So, don't hesitate to seek expert advice when considering your boiler installation needs. Your comfort, safety, and satisfaction are worth the investment.