The COVID-19 pandemic is now entering its second year. As several mutant strains emerge, it continues to cause worldwide death and disruption in all walks of life on an unprecedented scale. In education, these unforeseen events have presented a unique challenge to maintain the standard and intensity of teaching, particularly at the university level. In many instances, the use of remote learning has helped to bridge many of the deficiencies, but some students feel aggrieved that their studies might not represent good value for money. Face to face tuition has drastically decreased and some students have suffered the cancellation of teaching modules don't worry Redkite Solicitors is here to help you out. Halls of residence facilities that have been paid for, but remain unused, are also a consideration.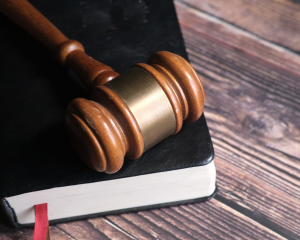 Long-Term Debt
The majority of students rely on long-term student loans to fund their university education and need to plan ahead to enable repayment over several years. Any possibility of studies being disrupted or prolonged beyond their expected conclusion could in some cases prove to be impossibly expensive due to the interest loans accumulate. By the 6th January 2021, the Office of the Independent Adjudicator (OIA) had received 200 complaints, with more expected to follow, after numerous, unsuccessful requests for refunds have completed the internal complaints procedure at the individual universities. In June 2020, the regulator of the Office for Students was advising those who had studies disrupted by the Spring Lockdown, to seek financial compensation by registering for collective action. If you think your studies have been affected, what outcome can you expect?
Complaints Procedure
Making an individual complaint to the OIA is usually the next step once an issue has been through the university's internal process. Students have a time limit of one year to make an appeal to the OIA. However, the cases regarding COVID-19 disruption is so high that the OIA plans to deal with similar complaints collectively. This means that complaints that have not yet completed the standard internal procedure could be accepted as part of a batch. However, it is by no means guaranteed and each case is entirely at the discretion of the OIA. The aim of the OIA is to fairly assess the efforts of the provider to supply an equivalent level of education during the unexpected COVID-19 crisis. If a student's complaint reaches a Justified or Partly Justified outcome, it will recommend that the situation is amended, which could include the tuition fee being partly refunded.
Fair Compensation
Several complaints regarding COVID-19 disruptions have already reached a conclusion. Some have been in the students' favour regarding a university's inadequate concern over the reduction of face to face tuition. One student who had a successful outcome received a £1,000 refund after losing one month of tuition which caused the cancellation of a project which would have contributed 60% towards a course module. Some compensation demands where the OIA deemed the level of remote learning had provided a sufficient level of continued education have been dismissed as Unjustified.
Additional Action
The OIA has generally praised the actions of the universities during these difficult times even though it acknowledges that some have implemented alternative tuition measures more successfully than others. Although the OIA hasn't discovered any evidence of educational disadvantage, it also stresses that it intends to ensure that students receive fair treatment. If you believe you have unfairly received an unjustified outcome or simply want further advice, don't hesitate to contact our Dispute Resolution team.