Accounting entails more than just crunching numbers, it involves dealing with financial data and problem-solving. Accounting has been revolutionized from the practice of transactional counting which dates to the early ages to the language of finance. Successful businesses consider accountancy firms in the UK as one of their most trusted advisors and vital assets, therefore, becoming one is not a simple task. 
Accountants today have diversified their practice into virtual advisers, business advisors, freelancers, finance directors and many other roles. The million-dollar question is what are the roles and responsibilities of an accountant? In this article, we will discuss the roles and responsibilities of accountants in the UK as well as recent trends shaping the field.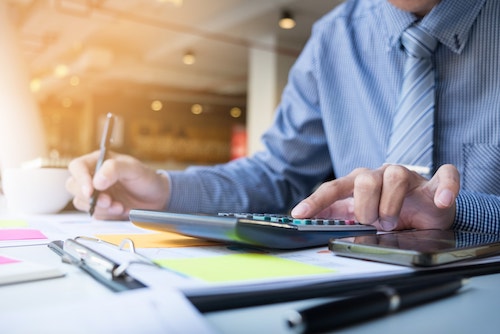 Roles and responsibilities of accountants
Depending on the organization and position of an accountant, their daily duties vary and here are some of the most common responsibilities of accountants. These include:
Preparing and maintaining financial reports
Financial reports are important in keep track of the operations of any business. This includes entering sales, profits, data about payables and transactions in an orderly manner, such information is crucial and thus the services of a reputable accountancy firm are required. By ensuring the financial effectiveness of a business or organization is maintained, the business will remain shoulders above its competitors.
Conducting risk analysis and forecasting assessments
The saying forewarned is forearmed does not get any better than this in the industry. Such kind of service can only be availed by professionals with years of experience in the field, this is where a chartered accountant comes in handy. Using the financial reports and records of a business, the accountant can critically analyze and simulate the future projections of the market or even sales. This enables businesses to have a tactical advantage over what to expect and they are prepared for the rainy days ahead. 
Providing guidance
Accountants have key attributes such as attention to detail, financial skills and a clear understanding of business dynamics, these are must-have attributes for any successful accountant in the UK. Offering advice and guidance on revenue enhancement, profit maximization and cost reduction are key in ensuring that an organization stays afloat. Insolvency is also a part of guidance provided by accountants whereby experts guide companies through financial difficulties. They help companies recover from financial challenges and guiding them through the insolvency process which can be daunting to new timers.
Preparing tax returns
Businesses, companies and organizations are required to pay taxes to the government and it is a tasking operation. Preparing and paying tax returns on time are among the roles of accountants, such a role cannot be delegated to an unprofessional due to the complexity of the operation. An accountancy firm has specialized accountants and among them are tax accountants who advise companies and businesses on tax requirements. Completing and submitting tax returns is also their role and this ensures that businesses are tax compliant.
Evaluating financial operations
To recommend the best practices to be taken by a company or a business, an accountant evaluates financial operations. They identify issues and strategize solutions that they use in helping the company run efficiently. To ensure a company is compliant with the law, a chartered accountant conducts financial practices that follow the guidelines or laws required. They remove the heavy lifting and this makes businesses focus on their day-to-day operation rather than spend time on costly financial lawsuits.
Forensic accounting
Activities such as money laundering, fraud and terrorist financing can go undetected but not to forensic accountants. They are specialized in this field and their expertise is highly required to bring fraudulent activities to book. Supporting legal proceedings is also a part of their responsibility and they come with concrete evidence of any mispractices in cases.
Audit and assurance
It is the work of auditors to assess the operations of their clients and review their records to ensure that there is fair financial activity. By representing the clients accurately, they assure them that their investments are well safe and they can invest their funds in a company. Regularly they balance accounts and prepare financial documents as requested by the clients, companies or businesses.
Final thoughts
Accounting is an in-demand field that offers countless opportunities and is a well-paying job. There are many resources to help you pursue accounting as a career, having the best education will increases your chances of joining an accountancy firm. Understanding your abilities to accomplish duties and responsibilities on time will go a long way in ensuring that you deliver what is required of you as an accountant. 
This article has shed light on the importance of having an accountant in your firm, it is time you think about hiring a professional accountant and enjoy the benefits.