The purpose of this article is to help you add some beauty to your living room whilst still maintaining its functionality.
To help we've enlisted the help of multi-award-winning, contemporary interior design company Spaces Design. The Cardiff based outfit specialises in bespoke interior design planning and installation throughout the home.
Neglecting Wall Space
Most people neglect their wall space, assuming that there is nothing that will work ideally. After fitting a sofa, they forget that they can add some beauty to the house by having some artwork or floating shelves. Implementing the space ensures that the living room looks lively.
Vertical wall space is crucial for small and large homes alike. You should consider looking for different ways of utilizing these spaces. The vertical space will offer you an area for fitting some floating shelves in a small home. They offer more opportunities for decorating the wall. There is so much you can do with the floating shelves live decorating them with living plants. Apart from making your interior look good, they are of health benefits too.
If you don't want to put some plants on the shelves, you can look for some artwork. However, you ought to be mindful and ensure that the artwork you purchase won't be too small or too large for your house. If there are large wall spaces within the house, consider using large artwork. Take measurements of your space and choose a suitable artwork so that everything fits in place correctly.
Utilizing small artwork will accentuate the lack of space within the living room. Therefore, if you won't find any large enough artwork, consider finding some pieces that you can span around your living room. It provides the house with a gallery wall style. Or alternatively, a floating staircase creates a strong focal point in your home, without the need to spend money on artwork or additional features.
Wrong Rug Sizes
Rugs are expensive, and buying the wrong size means that you have to spend more to get your living room's correct size. To get the correct rug size, you need to take measurements of the living room before placing any furniture. It provides you with the correct measurements since the furniture will sit on the rug.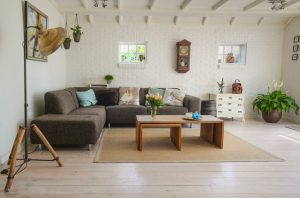 The design of the living room will also affect the rug size that you will purchase. You won't need a large rug if your furniture sits aligned with the walls. All you need in such a scenario is a rug that's large for all the front legs of your furniture.
Another way of ensuring you won't get the wrong rug size is by using the room structure. If you have one side longer than the other, ensure that the rug sits parallel with the longest wall. It guarantees that your living room can look great even if it's not a perfect square.
Besides picking the rug size, you should consider knowing how to add some colour to the living room. At times, you can add your existing carpet on top of your new rug. It ensures that you will easily add some warmth, texture, or colour to your living room.
Overlooking Lighting Fixtures
Lighting fixtures help with improving the aesthetic of your living room. They are inexpensive, yet they will offer some comfort and sophisticated elegance. Lighting fixtures are amongst the most overlooked features within a living room. These are the most versatile design features since you can move them.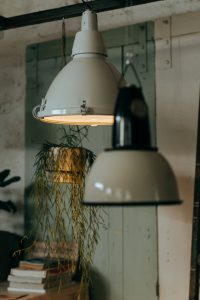 Selecting the right lighting fixtures helps with creating an atmosphere in the living room. Therefore, you must consider the mood of the living room before buying any fixtures. Updating the fixtures will ensure that you won't have the living room looking ugly or ancient.
By understanding the mood, you can know what each area of the living room requires. That is, how you can achieve better lighting and the purposes of the different living room lighting fixtures. You must focus on the different areas that you will use the most in the living room.
For example, you can have brighter fixtures where you want to focus on and perform activities like reading. More so, if you want your lighting fixtures to be a part of the décor, you can add some decorative accent lamps. They will act as the highlight of your living room.