Embroidery is a fabric decorating skill of using a needle to apply yarn or thread to cloth for the purpose of improving its look and quality. This skill may also include other decorative materials such as beads, pearls, sequins and quills. One of the leading custom embroidery companies is  Say it in Stitches who are based in Florida and are a full service, high-volume contract embroidery company who offer Puff or 3D embroidery, which is a process that is done with the addition of a piece of foam added that is placed under the embroidery to give it a raised or 3D appearance.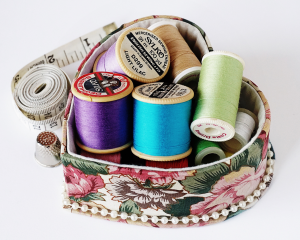 I am quite certain that everyone knows of how fashion, just like history, repeats itself where you may have a trendy look today and find that it is out of trend and is replaced by a newer one.
Embroidery is one of such trends, and in 2021, it will be making a huge comeback. Do you remember your beloved denim jackets? What about your favorite velvet wear? How about that throw-on jumper that you used to rock? Well, all of them are making their way back in style, with a big upgrade though – they will all showcase embroidery!
This trendy look will definitely spearhead this year's trendy collections for all seasons and climates. Below is a brief intro to this stylish hack.
Winter/Fall Collections
Diversification and assortment are vital aspects of the 2020/2021 season collections. Extravagant and sophisticated knit and web techniques, fancy prints, and finishing developments provide innovation and excitement for this year's fashion.
Sophisticated skills are required as cutting decorations are migrating from established patterns and are giving trouser legs, sleeves, and edges a new meaning. Decorations remain extremely diverse, luxurious, and rich where not only are fabrics mixed up by using strong contrasts but are also finishing materials and techniques.
Pieces are torn apart and sewn together, destroyed and newly arranged, sliced and repaired again, all in an effort to upgrade that already-rocking look. Cut-outs provide visuals into the layers embedded below.
Conflicting fabric is allowed to overlap in layers and sewn on top, embroidered, or organised as patchworks. Different shades of rust and red are considered crucial colours in these designs followed by equally important metallic properties that express the desire for glamour and opulence.
Not only are different garments and fabrics arranged in layers, but embroideries can be placed on top of each other to achieve this rich effect as well.
Spring/summer collection
For the spring and summer collections 2021, different imperative themes are in play: transparency is key alongside shimmering effects, fringes, and layering.
For a while now, embroidery fashions have been used for decorative needlework. A cotton effect size 12 thread, for example, is perfectly suitable to get that striking surface look on your summer down jacket.
This continuous trend also prompts famous fashion brands to continuously search for newer thread developments. Just to mention a few, the new hybrid poly flash thread which is a chlorine-fast-like and robust polyester has a silky soft appearance resembling the gleaming lustre of a metallic thread. It resembles a hammered metal and is not a glossy look, which conveys a broken and used vintage style.
Moreover, embroidered borders are simple and rarely employed to decorate garments and fabrics. The best thing about them is that it can be done in any thread combination of colour as opposed to the already available braids and fringes.
What are the Modern Embroidery Look Tips?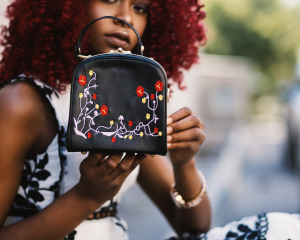 Well, for starters, it can be hairy with loose threads, even imperfect with unevenly organized decorative sews. Greyish pastel shades and diminished earth tones are complemented by strong, violet, bright green, and red colours. Additional reliefs are created using temporary tassels and pom-poms.
1. Bohemian Pinstripes
In what can best be labeled as "Hipster Meets Wall Street," in 2021, you will see a cocktail of boho and pinstripes. This blend of fun and seriousness will newly define the phrase "business casual."
Embroider It!
Find a button-up or pinstriped blazer, and add some sown sass! You could feature a flamboyant style on the pocket or conceal the shoulder with an array of colourful flowers.
2. Shirt Dresses
I cannot be the only one thrilled to see that shirt dresses are still in fashion. This year you will witness the clothing stores filled with gauzy, white shirt dresses, perfect for the warm months ahead.
Embroider It!
Here, the main tip is light embroidery, because you do not want to weigh down the subtlety of the design with an imperious style. Stick to borders and outline on the sleeves or bottom seam of a cool shirt dress to make it pop.
3. Statement Earrings
Earrings are big this year. Go bold this spring with eye-catching earrings with interesting textures and bright colours.
Embroider It!
This is the year to get extra nifty and make your stylish earrings. Check out pro guides on how to make your ears look stunningly creative and stylish.
4. Wide Wrap Belts
Belts have experienced a spin on the fashion world but this year will see additional fabric going around. Get ready for wide fabric belts to complete that style, clinching your waist whenever you have your embroidered shirt dress on. They complement each other too.
Embroider It!
We love these belts because they are just made for style and finesse. Go crazy with the tailored wrap belts, trying out different designs to match your favourite outfits.
5. Supersized Bags
Long gone are the days of carting around small handbags, and welcome in a new age of XXL bags. This season will witness more convertible shoulder bags, sack-like purses, and backpacks to carry all your essentials.
Embroider It!
These bags are perfect for big, detailed designs that require more design spaces. Dream big and embroider bigger on them. Stick with canvas or sturdy cotton, or venture into leather embroidery.
Final Thoughts
These days, creative fashion brands are trying out bold logos in an eye-catching way. Similar to the 90s, these insignia are embroidered in different sizes and variations. Say it in stitches have their own uniqueness in this field. However, there is plenty of room for technical skill and creativity going around to complement today's trendy fashion in embroidered materials, colours, and designs made to sweep the consumer population off their feet, and 2021 is no exception.