Sunbeds are a convenient and efficient way to achieve a tan all year round. However, it is important to note that overuse can result in skin issues.
With this in mind, you need to take various precautions, such as acquainting yourself with the equipment, recognising your skin type and taking other protective factors into account to protect yourself from the potential dangers of using sunbeds. Halo Salons in Milton Keynes is a great example of a venue that prioritises its customer's safety when tanning. Check out how to use sunbeds safely below.
Identify Your Skin Type
It is possible to avoid most of the sunburn if you know your skin type as well as its tanning abilities. Usually, knowing your skin type lets you identify the amount of natural protection you can have against UV light. Additionally, you will easily determine the number of sessions you will have to establish a base tan.
What's more, you will determine the period you can spend in a tanning unit for every session. According to dermatologists, there are six types of skin types, starting from the lightest to the darkest.
Decide on the Type of Tanning Equipment to Use
In most tanning facilities, you will find either stand up or lie down sunbed. Just as its name, you will stand while holding two handles in a stand-up bed. On the other hand, you will lie down, relax and get a tan in the lie-down bed.
The best thing about a stand-up bed is that you will not get into contact with other surfaces, and this makes it clean and hygienic. All in all, your demands come into play while picking the tanning equipment to use.
Know What to Wear
Before visiting a tanning facility, it is advisable to determine whether you would like to tan in your birthday suit, innerwear or totally in the nude. Well, the choice is yours, but you have to consider a couple of factors.
Firstly, if you decide to put on your innerwear, think of the tanning lines and how they will look at the end of the process. So, you have to choose your innerwear accordingly. Ideally, it's recommended to put on a bikini.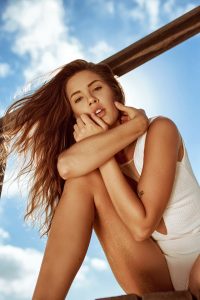 If you choose the commando-style, it may be a decent idea to secure the most sensitive parts, like the genitals and nipples. Remember that the skin is pretty sensitive and may be prone to burns. Well, none of you would like to burn the genitals!
Regardless of the option you opt for, it is worth noting that tanning salons will give you a cleaning spray within all private rooms so that you clean the beds before using them. It will help if you asked for a cleaning spray if you don't find one.
Protect Your Eyes
You should never start any tanning session without putting on goggles. Simply closing your eyes while lying on the sunbed is not sufficient enough because the ultraviolet rays can easily pass through your eyes' skin. In the end, this action may result in serious damage to the eyesight and retina.
Remember that you don't have to use any goggles that you find. Also, sunglasses will not help. Instead, you have to use the goggles, which are mainly designed for sunbed use. The reason for this is that these goggles consist of the appropriate ultraviolet protection to secure your eyes. 
Remove Cosmetics and Makeups
Putting on cosmetic products or makeups may result in uneven tanning. Also, you may end up with white spots on the body or face. In a worst-case scenario, the makeup ingredients may adversely react with the ultraviolet rays leading to allergies and photosensitivity. Simply put, when going for a tanning session, ensure your skin is clean and free of makeup or any cosmetic products.
Apply a Moisturiser to Freshen up Your Body
After every tanning session, you have to freshen up and prevent the tan odour by using antiperspirant spray or cleansing wipes. Applying a moisturiser after visiting a tan salon is equally important. Yes, it prevents skin dryness caused by heat and ultraviolet rays. The tan stays for a long period if the skin is fresh and well moisturised.