Introduction
When designing the flooring of an office, commercial office carpets are the first items that many businesses consider. With stunning acoustic qualities, great design collections, and several other benefits, office carpets have always been an ideal choice for commercial floorings. However, choosing the best carpet for your office is not as easy as it sounds. There are myriads of options to choose from and numerous factors to take into consideration. In this article, you will find out how you can identify the best carpet for an office.
Why Carpeting is an Ideal Choice for Offices
Office carpeting allows you more flexibility and freedom in design and creativity more than other flooring materials. An office carpet is a perfect choice for any office design. With recent technologies, carpet manufacturers offer you the appropriate tools to design anything on high-quality materials at reasonable prices.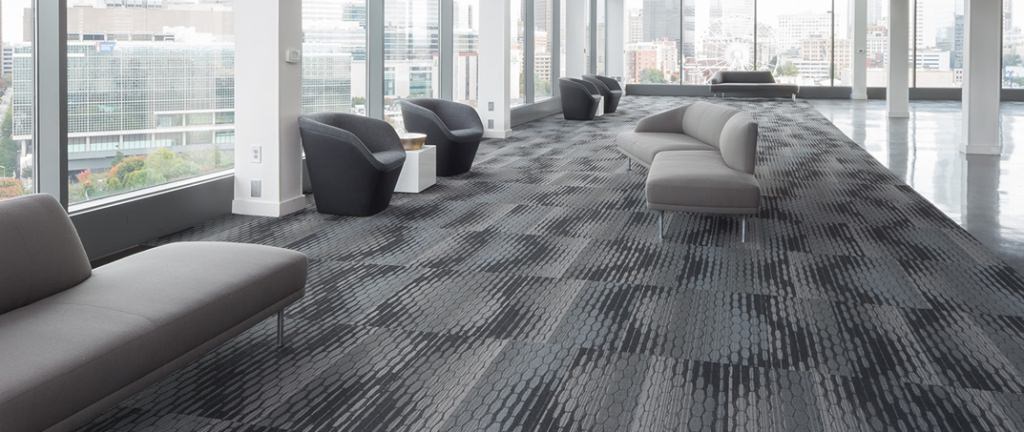 Flooring encompasses a good portion of your office space which makes it an essential component of any office design project. Good office carpets allow you to design a style that portrays your brand. An office carpet is a highly practical flooring part because it improves and absorbs sound in an open office.
How to choose the Ideal Office Carpets
The process of designing an office is a lengthy one and one of the activities involved in it is selecting the ideal carpeting for your office. Before you pick the right carpet for your office, you need to assess your workspace and consider several factors that could impact the type of commercial carpet you will go for. Ask yourself these questions when determining which carpet to use:
How long is the office carpet expected to last?
How will the office spaces be used?
How will this carpet look in an actual office setup?
How well can the carpet handle common stains like coffee spills?
How will the office carpet perform in the workspace?
Advantages of Office Carpets
There's no doubt that flooring options like polished concrete, hardwood, or tiles can be a suitable choice for several office spaces. However, hard flooring options do not have plenty of designs, styles, construction types, and textures available as compared to their carpet counterparts. A great office carpet when properly fitted brings a plethora of benefits to the workspace that stretch beyond just physical appeal. Let's take a look.
Versatility
When you're working with a custom carpet manufacturer for domestic or commercial purposes, you have the freedom of pinpointing what you're looking for exactly in an office carpet design. From custom ordered patterns to vibrant colours to classic neutral tones and luxurious fibre textures – you only need to decide which one.
Durability
Generally, carpets are considered to be less durable but they can perform for ages through proper maintenance and housekeeping. When choosing an office carpet, ensure that the manufacturer uses the right testing tools and their products are of the highest quality.
No static shock
Static electricity is an occupational hazard and can cause danger in office workspaces. This problem is mitigated if you choose an office carpet that has conducive fibres and permanently anti-static. Flammable substances and delicate computer and electronic equipment usually require to be kept in an environment that is completely static-free and that is where office carpets come in.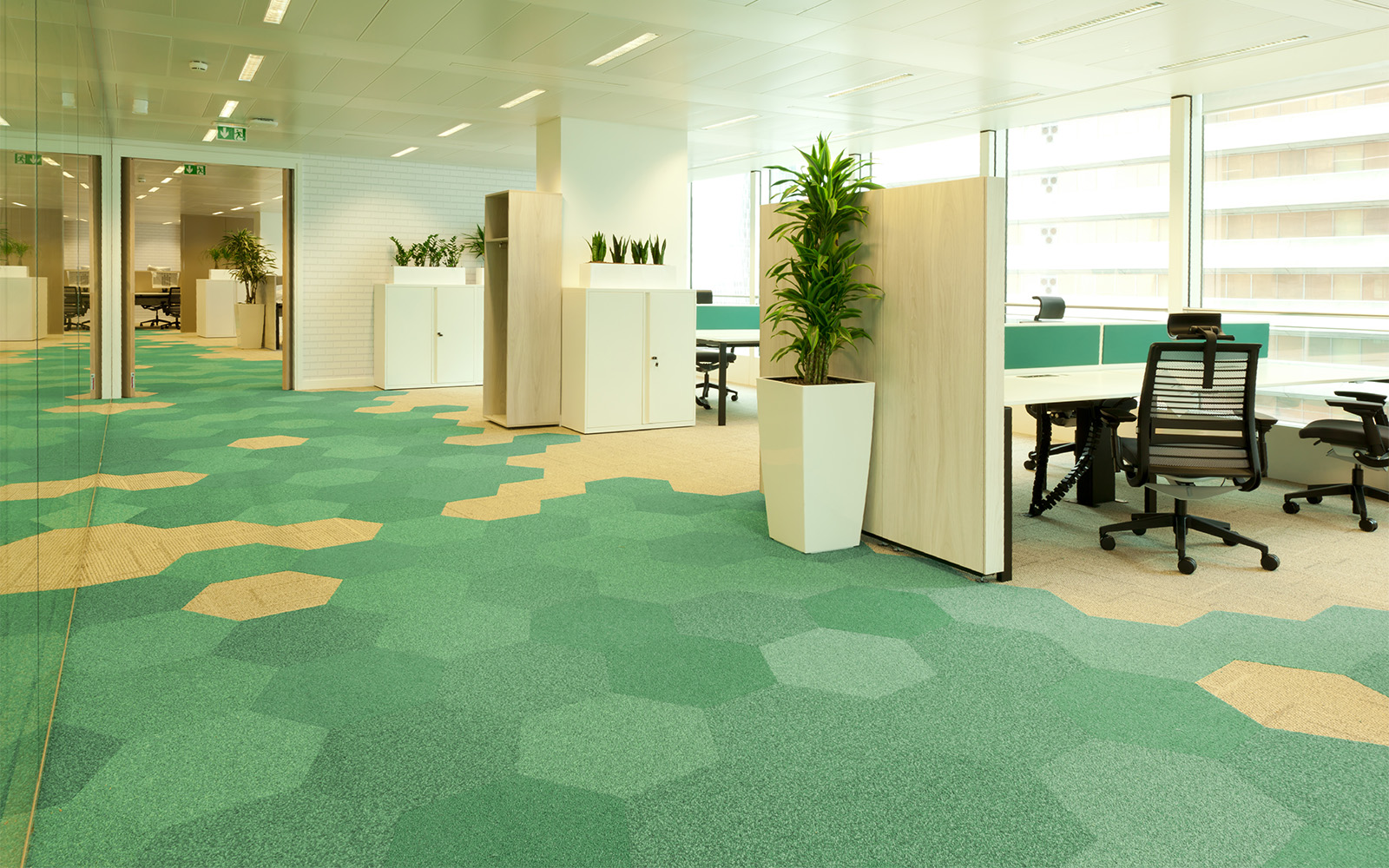 Energy efficiency and thermal comfort
Carpets in an office can greatly enhance the interior environment's thermal comfort. Office carpets are made of fibres that act as natural insulators. This means that heat is not drawn away quickly from your feet and the floor feels warmer. In turn, it helps to reduce your energy bills.
Types of Office Carpets
Woven. Weaving was the popular production process in the 1950s but because of the carpet's acoustic benefits and outstanding quality, several carpet manufacturers still weave carpets today. Woven carpets are made of wool and wool blends. The durability and appearance in the long term are affected by the purity and quality of the wool.
Needle punched. These types of carpets provide less in look and feel and do not have design versatility. Therefore, they are not ideal for general use. However, if your office experiences issues with moisture, then the needle-punched carpet is an excellent pick.
Tufted. More than 90% of commercial carpets available in the market today are tufted. They are popular because they are easy to install and have a low price. In most applications, tufted carpets offer great results.
Wall-to-wall (broadloom) carpet. This type of carpet is made in wide, long rolls and can either be installed directly on the subfloor or laid on the substrate flooring with tiny cracks. They provide a seamless canvas for customising designs and limitless design options.
Carpet tiles. Here, small squares of the carpet are laid in several versatile ways. These carpets are less expensive than broadloom and they are faster to lay. They are a good option for casual office spaces.