Made to measure roller blinds
Why should you choose made to measure roller blinds for your windows and doors? Shopping for blinds can be time-consuming, especially when you have custom made windows. As such, acquiring custom made blinds gives your home that perfect fit of style and fit. Let's explore the top reasons to choose these blinds.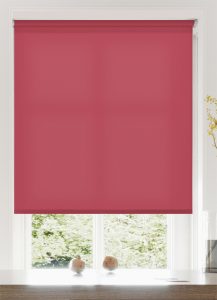 You Get a Perfect Fit
The right blinds give your windows a perfect look. As such, you can keep the excessive light and heat out of the premises. Some houses have unconventionally sized windows, and finding the right ready-made blinds can be hectic as they only produce conventionally sized blinds. Regardless of your window measurements, you can always get the perfect window blind fit with the made to measure providers such as Get blinds online. Since they are made to your exact measurements and specifications, they follow your style and house theme, making the house have that warm and cosy feeling.
 You Get Unique Blinds
The fact that these blinds are not in mass production makes them unique. You can choose from a wide range of fabrics, patterns, and designs to create a unique and stylish product. What's more? You can do mix and match the patterns to birth an exceptional end product. It is something lovable as it follows your exact tastes and preferences. Talk to your provider and determine what they have. Since most of them have their presence online, you can browse their websites and see their fabrics. You can then pick your favourite ones, submit your window measurements, and place your custom order.
You Get What You Want Precisely
Custom made blinds allow you to get what you ideally want. You will choose a blind following a personalised criterion from the fabrics, the textures, the patterns, and personal space. In most cases, the blinds company will send in a consultant to your premise and take measurements for the windows. They will come with a considerable number of fabric samples to help you arrive at the best options. While at it, they will check your house themes and aesthetics to determine the best style. As a homeowner, you are exposed to professional experience to help you glam your home.
You Benefit from Professional Installation
Once the blinds are complete, the blinds company will send a representative to install them. This eliminates the risk of damage that sets in with unprofessional installation. During the installation, they ensure that the blinds fit correctly by measuring the space, cutting the blinds, and installing them into the windows. As such, you can comfortably roll them up and down as desired without any worry of damage.
You Get a Wide Range of Lighting Options
With the customised blinds, you can get a blend of blackout blinds and lighter sun shades. These blackout blinds are effective in controlling the light coming into your premises. The customisation effect allows you to shift from full natural light to block the light coming in and making the premises restful. As such, you can increase the privacy of your premises. They are customised to block out any unwanted light. Depending on what you desire, you can also get the thermally insulated blinds to contain the energy usage hence cutting down the power bills.
Conclusion
The type of roller blinds you get for your premises will determine the ultimate style of the home. For this reason, you need to be very careful in the selection and the designs used. With the made to measure blinds, you can rest assured knowing that you get uncompromised quality, not only in the look but also in the product. They are made with special consideration to detail.